"History offers even more sobering warnings: Armed confrontation usually occurs around the climax of Crisis. If there is confrontation, it is likely to lead to war. This could be any kind of war – class war, sectional war, war against global anarchists or terrorists, or superpower war. If there is war, it is likely to culminate in total war, fought until the losing side has been rendered nil – its will broken, territory taken, and leaders captured." – The Fourth Turning – Strauss & Howe -1997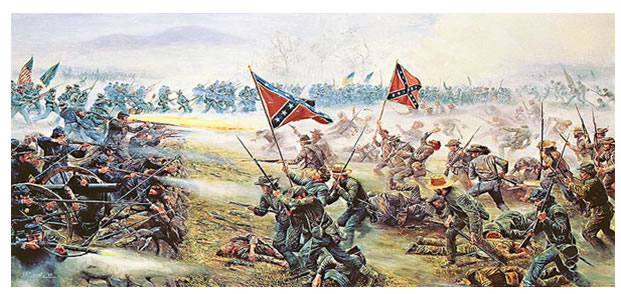 As we enter the final stretch of this vitriolic, deplorable, venomous, propaganda saturated, deceitful, rigged presidential election spectacle, it becomes painfully obvious this Fourth Turning is careening toward bloodshed, bedlam, confrontation, and civil war. The linear fixated establishment, who fancy themselves intellectually superior to the irredemables, are too blinded by their sociopathic, increasingly audacious subversion of the Constitution, to grasp the level of rage and disillusionment of a white working class that has been screwed over for decades.
As the Wall Street shysters frantically accelerate their embezzlement of what remains of middle class wealth, with the Fed and the corporate media propagandists as their wing-men, the country devolves into a corporate fascist state. The disposition of the nation grows dark like the sky before an approaching deadly blizzard. As passions boil over and violence portends, this Fourth Turning hastens towards a bloody decade ahead with an uncertain climax.