Isn't autumn the most promising season for fashion? We can layer clothes, we have autumn boots, jackets, scarves, and all those autumn wardrobe essentials, which make the seasonal style choices endless.
However, with every year – new trends are coming. Sometimes our old apparel may need an update to keep up with the tendencies and the current fashion scene. Don't worry – D2Line has prepared for you a list with all the autumn essentials you need to be chic and fashionable this season!
The Autumn Season And Its Effect On Our Wardrobe
Autumn is one of the most beautiful seasons. Despite the temperatures getting colder, the views are getting better with colorful foliage and cozy rainy days. When it comes to fall – we all change our wardrobes to match the seasonal changes. After all, we can not keep wearing summer clothes in chill weather, can we?
The most obvious effect that the new season has on our wardrobe includes the autumn wardrobe must-haves – coats, jackets, sweaters, and boots. Yes, we still keep T-shirts ready for some nice sunny days, but what most people would wear more often are warm clothes.
Fabrics are getting heavier and thicker. Furthermore, the color scheme has changed as well. Summer loves bright colors like blue, yellow, white, and pink, but autumn is more about classic, creamy and calm colors such as brown, blunt orange, tan, grey, etc.
What Are Some Of The Autumn Fashion-statement Essentials?
When it comes to building a stunning fall wardrobe, there are autumn essentials that any woman needs if she wants to follow the seasonal fashion trends this year. So, here they are!
A Pair Of Loafers
Loafers go with literally every autumn outfit. Those shoes are comfy, classic, and versatile. No matter the occasion and the dress code, loafers are all about looking serious and elegant.
Go for classic black pair of loafers, a brown one, or even a green one – it is entirely your choice! Those shoes are one great way to add a finishing touch of sophistication to your wardrobe. No wonder they are one of the most favored autumn wardrobe essentials this year.
Oversized Blazers
One of the autumn fashion essentials that every woman should have in her wardrobe is the oversized blazer. The garment was brought back to life in 2021, but oversized blazers became even more popular in 2022.
We can even say that they are the biggest trend this year and this season! If you want to achieve a classy work-friendly look or elevate a casual outfit in autumn, this should be your top clothing choice.
White Shirt
It might sound surprising, but the simple white shirt is one of the autumn wardrobe essentials this year. It goes well with any type of bottoms, it looks professional and smart, and it can be styled with almost any piece of clothing in our wardrobes. So, if you want to be trendy and build the best outfits this autumn – get yourself a new white shirt.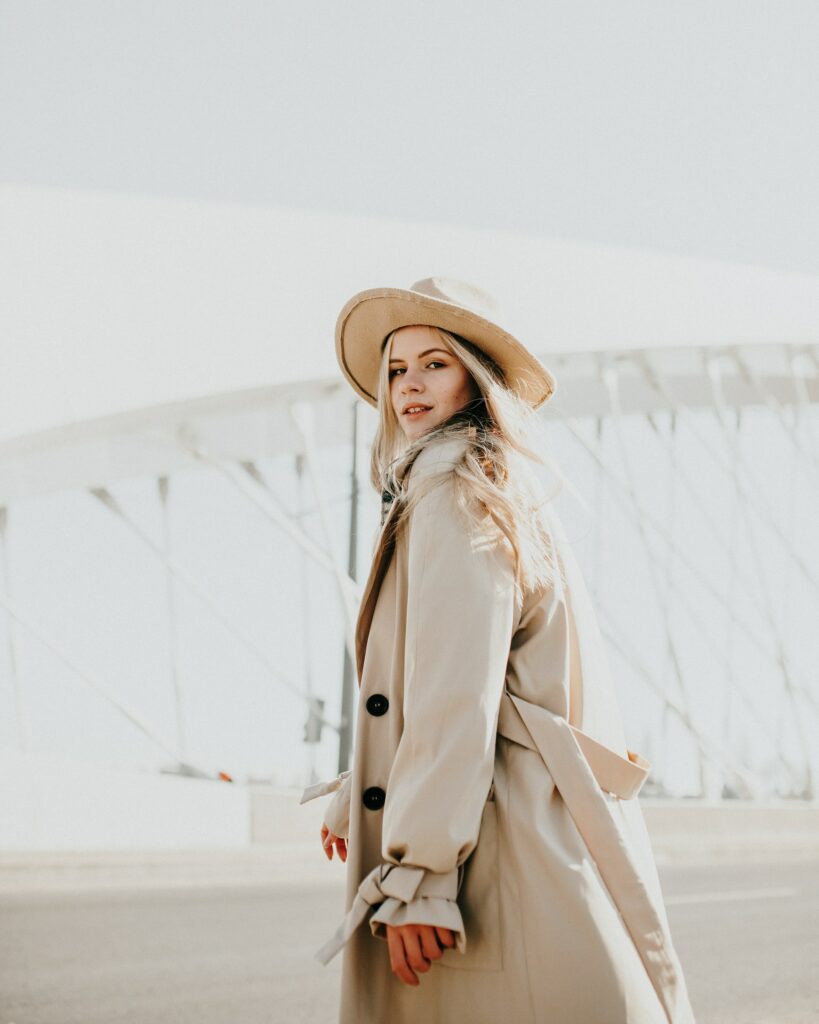 Beige Trench Coat
The fashion trends from the 1960s are coming back strong, resulting in trench coats being super trendy and fashionable again. The beige trench coat, in particular, is one of the autumn wardrobe essentials in 2022.
This piece of clothing will give you the signature look and help you build a timeless style. So, if you don't have one – go get an elegant beige trench coat. Trust us, it's more than a great investment since it never goes out of style and has the potential to become one of your fall essentials for many years to come.
Warm Pullover
We all want to be warm during the cold season, don't we? That is why, one of the autumn essentials this year is the warm pullover. You can get it in any color you want, but we would advise you to go for neutrals like caramel, white, or maybe brown. These earthy colors are the best match to the autumn foliage.
Flared Pants
Skinny jeans are out! Make way for flared bottoms – one of the most obvious and widespread trends in autumn 2022. Flared pants used to be super famous in the 1970s, and now, you can see them almost everywhere. Our focus here is on pants of any material, including denim, that is coming back in a powerful way.
Thinking about having a vacation? We have listed the best luxury hotels in Washington DC For 2022 you might want to check.