If we could take the time machine and travel back in the middle of last century, we would see how people were spellbound with television, and TV heroes were perceived like stars.
Nowadays, the opportunity to become famous worldwide is available to everyone who can invent amazing scenarios and produce catchy video content. Video streaming services have given users tools to build popularity and grow their audience regardless of their location.
Thanks to powerful marketing strategy YouTube has outrun the competitors in the race for global recognition. And if you feel inspired by this success story and dream to invent something equally grandiose, the tips on how to build a website like YouTube gathered by the Purrweb experts will be timely support.
The guys show you the kitchen where the task to build a website is being "cooked": they demonstrate different aspects which influence the timeline and cost to develop an app.
What Is the First Step Towards a Website Like Youtube?
It sounds incredible but almost 1/7 of the earth population knows this video streaming service we are talking about. If you feel motivated to build a website as a platform for people to realize their creativity and communication, the idea to found a new startup seems to be what you need.
Examine YouTube in order to notice all its functionality that makes creators happy as well as common visitors. To see in the scope your own project, you should analyze the design and functionality it requires.
Personal profile
To build a website that skillfully takes visitors onboard, you need a clear and catchy first page which is sticky enough to invite people to become followers. Though YouTube videos are obtainable without authorization, the registration gives visitors more tools and rights to organize the content they like.
Subscription and Commenting
The point why YouTube became so popular is its high level of interactivity. Users can like and dislike videos, and leave comments under publications.
Along with commenting, subscription is a tool that allows users to feel more engagement in the life of the service. To stay tuned, the followers can see the renewal in their favorite channels and get recommendations for the similar content.
Searching Bar
Comfortable navigation among a myriad of various channels is a necessary option which saves users from perplexity and frustration when looking for definite videos.
Offer people subtle settings for searching due to well thought filters like the theme, the longitude, the date etc. Let people easily separate entertainment videos from educational ones, and short humorous sketches from serious documentary research and video lectures.
Creator's Panel
Contains a set of tools which alleviate work on editing and publishing video content for amateur video makers.
If you count on a more advanced audience, you have to think over the improvement of the facilities to correct the results of creative work. Rich editing tools with filters, sound editing and in-built graphics tools will promote your service among a more discerning audience.
As you can see, to build a website that aligns your concept, figure out which features are essential for its viability. Focus on core functionality to start your project, and step by step you'll be able to add new features to improve the service.
Who Are Your Competitors, and How To Overtake Them?
The wisest way to dive into business is to investigate the market. Examine the experience the products like YouTube have and select the service you can treat as the closest reference for your own undertaking: build a website which stands out with originality. What is specific in existing solutions similar to YouTube?
Vimeo offers more conveniences for video makers who pursue the aim to demonstrate their professional level, videographers and creative agencies appreciate this service too.
TikTok mixed video streaming functionality with social media concept, involving amateur creators and performers from all over the world.
Netflix invites visitors to join the service in order to get access to the diversity of certified content: films and TV shows for all family members.
Twitch is an unparalleled platform for gamers where they can video stream their game sessions.
Examine the specific of various platforms to define what exactly you dream, and then build a website honed for a certain audience. Try to discover your own shtick for differentiating a product.
For example, your video streaming service can be positioned as a platform for short humorous videos from amateurs or, otherwise, you can transmit licensed TV series for young generation.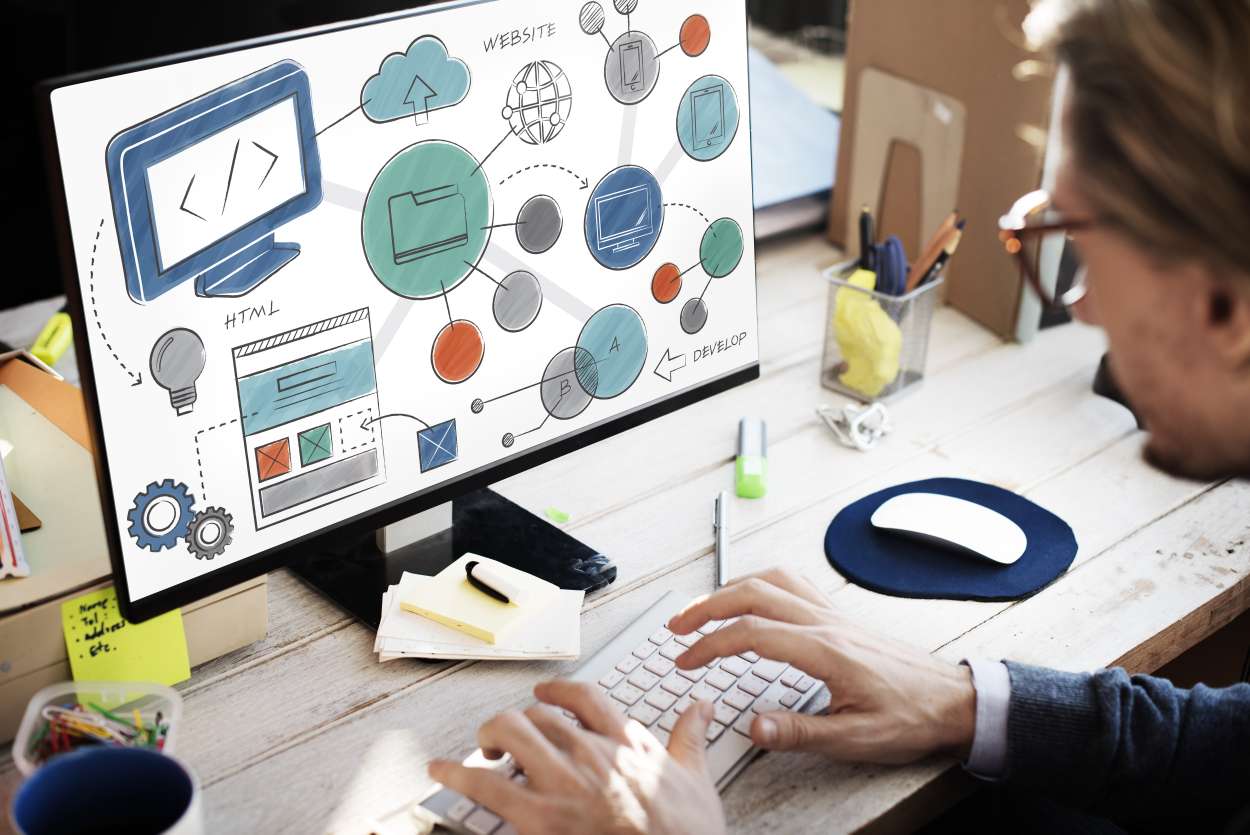 Before you puzzle the team with a task to bring your idea to life and build a website, determine which type of content your video service will be streaming:
1) user generated, when visitors can be authors of the content;
2) licensed professional video content that TV usually presents (films, cartoons, TV shows etc);
3) original content created by your own team or partner's studios.
When you know what and for whom your product will offer, get over to the next step.
Selecting a Contractor for Driving Your Concept Home
Since it requires an unraveled mix of competencies and experience to build a website like YouTube, it makes sense to cooperate with a qualified agency with relevant experience.
The full staffed team will manage to build a website you expect just in several months. The rich functionality takes time to be implemented, but 6-7 experts masterfully meet this challenge.
Having the aim to build a website with video streaming opportunities, carefully treat the task to find a software development studio that tends to demonstrate top level results in this niche: check portfolio, reviews, ranking on independent platforms.
Creating a video streaming service, you build a website in a competitive industry. And though it doesn't feel too overcrowded, don't underestimate the investment in UI/UX design.
Only when the product looks and is perceived by visitors as exceptional, you can expect to attract users' favorable attitude. When the visual architecture is defined and agreed, the team can join back end developers to add server side functionality.
Though it sounds a bit overwhelming, don't worry: if you work with a professional team, the project manager will explain all the terms and nuances to provide a smooth and effective communication. When you are dealing with an agile team like Purrweb, you can discuss a gradual development of the project.
To optimize spending, start with an MVP and later transform it into a multifunction service. For example, the features like direct messages for users or customer support chat can be added in the second investment round.
As you have probably heard many times, the long journey starts with a small step. Business journey isn't an exception. So, don't hesitate to discuss your idea with guys who can give you hints on how to make your product more valuable for the users: the consultation is usually free, but it gives you a powerful push in the development.