6 Instagram Bio Ideas to Attract Your Ideal Followers
Posted on |
If you're really serious about gaining a bigger Instagram following, then you need to take writing your bio pretty seriously, too. However, you may be someone that just struggles to come up with what to say.
This is why we're here – to help you come up with creative Instagram bio ideas, that when executed can attract the best kind of followers and help you stay on top of your Instagram engagement game.
Why The Instagram Bio Matters
It's time to get serious: people only take a matter of seconds to decide whether they want to follow you or not. There's nobody out there who is sitting down and deliberating for hours over whether to follow your account. They're either going to quickly follow you, or move on to something else out there.
This means that when someone first visits your profile, your bio needs to really stand out to them. You could have the best content on Instagram and spend hours thinking about the best captions, but if your Instagram bio isn't up to scratch, then you're not going to have an easy time getting people to follow you.
There's no getting around the fact that your Instagram bio is the first thing that people are going to see. This means that it's your best chance of winning people over and convincing them to press that follow button.
We want to help you grow your Instagram and create a large, solid following that is going to attract the best followers and ultimately grow your brand or business.
Six Bio Ideas to Get Those Followers
If you've met someone in real life for the first time and they have offered you their hand to shake, you're not going to keep them hanging. However, in the world of Instagram, if you have a blank bio, this is just as bad as rejecting that handshake.
We think that you can deduce from this that you're not going to get many followers if you leave your Instagram bio blank. With these easy Instagram bio hacks, you'll be able to make the most of your limited characters and get more people following you in no time.
Make The Bio Bigger
You may have already noticed, but there's not a lot to work with when it comes to your Instagram bio. After all, you've only got 150 characters and one URL link. This is pretty limiting, but it doesn't mean that you have to throw in the towel just yet.
In fact, people are starting to use third-party companies that can manage and create more than one Instagram bio link for you so that you can really make the most of it. The best thing about Bio.fm is that it's free to use and it's a lot more flexible than other companies doing the same thing, like Linktree.
Think about it – you've got a business that has multiple platforms online, including your website. Bringing them all together through Bio.fm and using a link to this as your Instagram bio link is going to let you promote all of your platforms at once, not just your website.
This means that you can get more people to your website, as well as your other social media platforms – all through one link.
What's more, is that you don't even have to be limited to your bio to do this. In fact, you can make your posts, clickable too so that people can visit your website just by seeing one of your posts.
There's a big reason that we put this as the very first Instagram bio hack – because it's super easy to use and fun as well. As we mentioned, bio.fm is free to use – so try it out.
Aim It At Your Ideal Follower
We already know how important your Instagram bio is for attracting new followers. However, you don't just want anyone to come along and follow you. While having a lot of followers is desirable, it's also about the quality. If you haven't already, we recommended taking some time to figure out the type of follower you want to attract. You need to think about things like dreams, goals, and demographics. You should also try asking yourself why these followers use Instagram and what they're wanting to see from you. Pro tip: the more specific you get with your follower niche, the better the outcome.
This is because when that perfect follower comes across your Instagram bio, you want them to feel like it's talking directly to them. Pro tip: we know that it's important to make the most of every character, but big walls of text can be offputting. Try breaking up heavy sections of text with emojis. This is a great way to showcase a bit of your personality and make the most of visual communication as well.
Tell the World Your Story
The first thing you want to think about when writing your bio is, does it include your real name? This is because when people search for you on Instagram, the results are going to be your username and name. If people can't find you, they have no way of following you. This means that you need to make sure the name in your bio is the one that your audience associates with you.
With this essential part covered, there are many ways that you can make your bio look appealing and desirable. To make an excellent first impression, tell people who you are and what you're about. It's also worth sharing what makes you so special. You could even try sharing small details about yourself that you don't think are that interesting. Trust us, these little details could be the thing that turns people from visitors into followers.
Tell Your Followers What They Can Expect
There's something even more important than telling potential followers about yourself – telling them what they can expect from your account. I.e., let them know how you're planning to use your content to help them. They need to know precisely what they're going to get from clicking that follow button, and they need to know it before they do so. Because you don't have a lot of characters to work with, using keywords is essential. Try writing with language that is going to be appealing to the type of audience you're targeting. Using keywords will make it a lot easier for a potential follower to choose whether they want to follow you or not. The more relatable you are to your target audience, the better a first impression you're going to make.
Use Clickable Links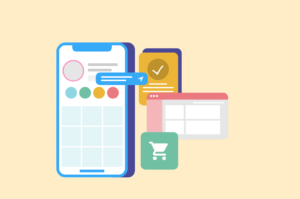 The good news is, Instagram has expanded your ability to include clickable links. This means that as well as that one golden link you get, you can also make hashtags you include in your bio clickable as well. This is your best bet at getting people visiting your website or your online store. You can even ask your followers to click the link in the bio when you caption your posts, which is a great call-to-action to use. Clickable links help to expand your empire and help people get to know you better through even more information than what is on Instagram.
Use the Highlight Reel
We get that having to share your life story in just 150 characters can be overwhelming. This is why you should make the most of the Instagram stories feature so that your audience can dive into what you're all about a little bit deeper. You can even save your favorite Instagram stories and showcase them as highlight underneath your Instagram bio. Highlights are basically like advertising for your Instagram. You've already talked about what followers are going to get when they follow you – now is the time to show them. What is it that you want your new followers to know about you? We recommend only saving the very best from your Instagram stories to showcase. From an 'about me' highlight to FAQs, there's no end to how you can make the most of the highlights feature on Instagram.
Always Use a Call-To-Action
It can be easy to forget what's really important when it comes to being on social media – the engagement. Engagement ratings are now the most important part of being online and showcasing your brand through social media. This means that you need to include some kind of a call-to-action in your bio to prompt your followers to do something that's going to interact with you and get to know you better. If you ask your followers to engage with you from the get-go, they'll be far more likely to continue doing so further down the track.
Pro tip: always give your followers an easy way to connect with you. If you have set up an Instagram business account, you can give out your phone number, email address, and even physical address.
Final Thoughts
Now that you've set yourself up for success by changing up that Instagram bio, let us help you get even more engagement on that content.
Top Tools for Instagram Growth & Engagement
Stellation Media is a top-notch Instagram marketing service that can help you grow your Instagram the natural way. We want to help you find those followers that are going to love your content – and it all starts with your bio. The more you help yourself, the more Stellation Media can help you become Instagram famous.