Microsoft's net worth today is proof of its remarkable growth. The multinational American tech company is well-known for creating the Windows operating system. The software giant is one of the world's famous brands in line with others like Apple, Amazon, and Google.
Microsoft has been the world's largest software manufacturer since 2016. It was ranked no. 15 in 2021's list of Fortune 500 companies, an improvement from its no. 21 ranking in 2020. In January this year, Microsoft Corporation achieved a market value of $2.1 trillion. That makes it the second most valuable corporation globally by market value, preceded by Apple.
Microsoft's History
Bill Gates and Paul Allen founded the Microsoft Corporation in April 1975 to provide software for the Altair 8800. In 1980, the tech company released Windows and started on the road to success.
The second significant sign of Microsoft Corporation's success was its initial public offer in 1986. The tech company sold 2.5 million shares for $21 and garnered $61 million from the IPO. Today the tech company's shares are worth $275.85 each.
Microsoft's success can be attributed to selling products like the Windows operating system and the Microsoft Office suite. Other notable products are its web browsers and Windows 365 cloud services.
What Is Microsoft's Net Worth?
All these developments show us why Microsoft's net worth is $2.1 trillion today. A company's net worth shows you how much its assets exceed its liabilities. Potential investors need to know the net worth of a company to gauge its financial status. It's vital for publicly trading companies like Microsoft because current investors are interested in its progress.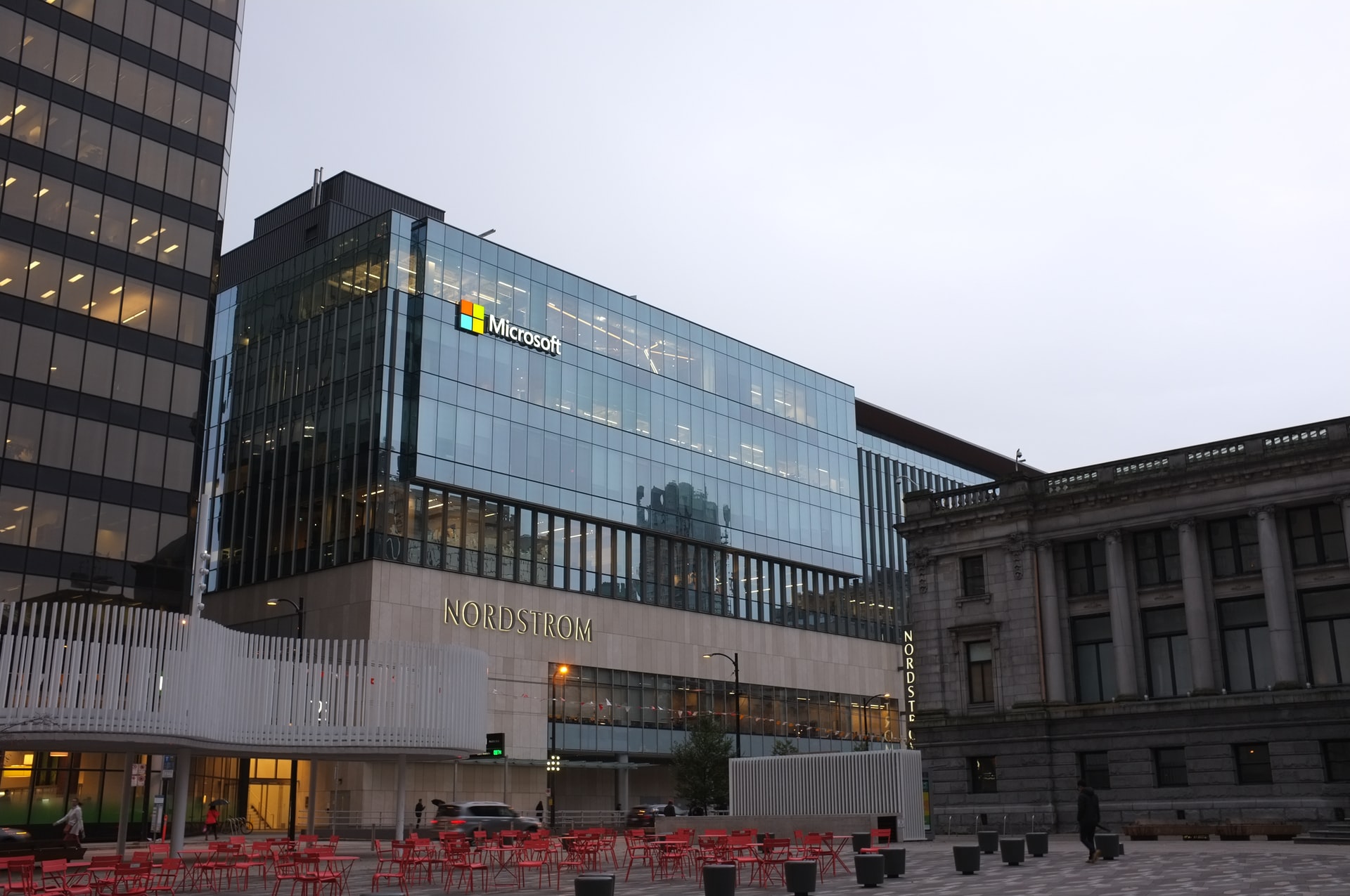 In 2021, Microsoft registered a revenue of $168 billion. Its share price rose by a massive 51%. And the company's share price has increased by 382% over the last five years. Therefore, investors expect the tech company shares to rise further this year.
Microsoft's recent foray into gaming may contribute to its increase in share value and excellent yearly revenue. That's because of the proliferation of games on phones and PCs platforms in which it has a strong presence. The success of its cloud platform may also increase revenue. Therefore, we expect the tech company to deliver excellent financial results in 2022.
Microsoft Increases Market Share
When thinking of Microsoft's net worth, we cannot forget its commendable increase in market share. Some notable acquisitions are its purchase of Skype in 2011 and LinkedIn in 2016. The tech company also purchased Affirmed Networks( a 5G software manufacturer) in 2020.
This year Microsoft Corporation confirmed the purchase of Activision Blizzard for $ 68.7 billion. It also acquired Nuance Communication, an AI company in the Healthcare Industry, for $ 19.7 billion.
Conclusion
In light of these profitable acquisitions, what will Microsoft's net worth be at the end of 2022? Experts predict it will hit the elusive $ 3 trillion market. It looks like the sky's the limit for this tech company.