Instagram, as a social media app, needs absolutely no introduction. Launched back in 2010, it has paved the path for several other social media networks and has gone on to become a worldwide phenomenon by securing the highest place among social media apps.
It is the perfect photo-sharing app where people can broadcast their daily lives to the world and let other people sneak a peek into whatever they are doing.
Moreover, Instagram's popularity has skyrocketed thanks to its introduction of IGTV and Reels, both video-sharing features with different limits of duration.
With all that said, we cannot deny that even Instagram has its fair share of flaws.
Recently, there have been several complaints by users about their accounts getting deleted for no reason at all or any prior notice.
If you are one such user who googled, "My Instagram account was deleted, how do I get it back?" and came across this article, you are not alone.
Several other users have faced the same plight and are absolutely clueless as to how to get their accounts back.
Not to worry, we have put together this simple how-to guide for regaining access to your deactivated or deleted Instagram account.
While some users have regained access to their accounts by contacting help or some other method, most have not.
The biggest letdown is that the platform does not even provide the users with any prior notice about their account getting deleted, making them all the more confused as to why they were deleted or deactivated.
In most cases, the users have followed the terms and conditions and user agreement of the platform and yet have had their account deleted without any known cause.
Instagram is primarily a content creation app where the users invest their valuable time and energy to build a niche for themselves where they can showcase their talents or can promote their business to the audience they have garnered.
Imagine losing all that hard work and audience without being told why.
It has been noticed that the majority of the accounts getting deleted are either creator or business profiles who have not necessarily broken any of the policies put forward by Instagram.
Then, why my Instagram account was deleted?
In this article, we will go over some of the causes that can trigger your account to get deleted and will also state some of the ways you can try to get your account back.
Due to this abrupt account deletion tendency that Instagram has seemed to adopt, many creators have become unhappy with the platform.
They believe they have no control of their content since they can get deleted at any time. Many have given up hope about reclaiming their accounts.
But, listed here are a few methods you can apply if you are adamant about getting your account back. Keep reading!
Reasons For Why Instagram Might Delete Your Account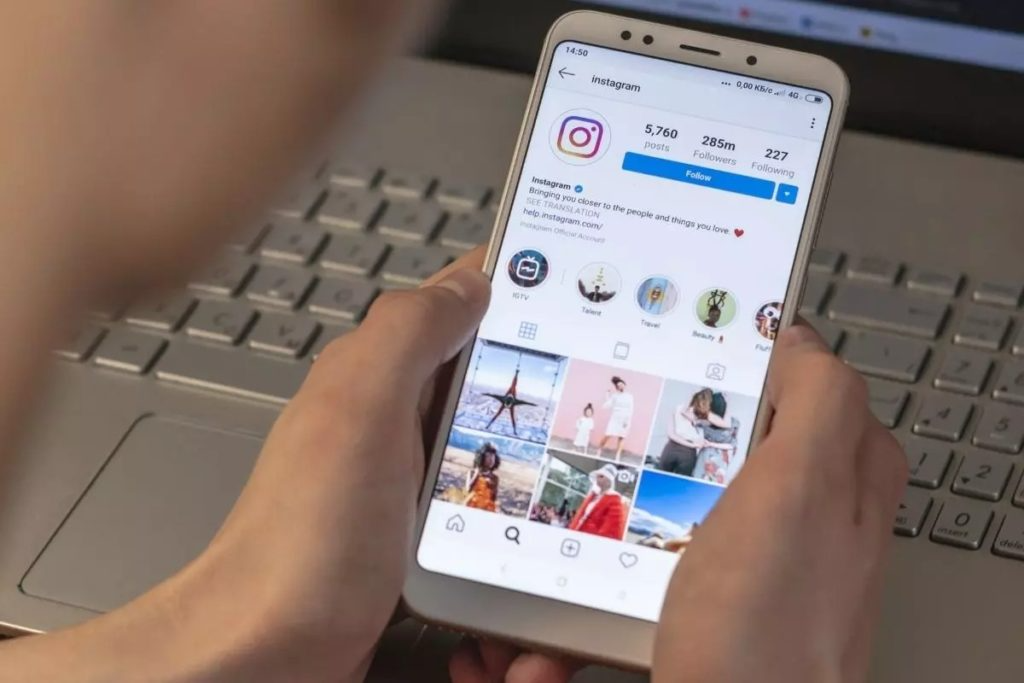 Before we learn how to get back your Instagram, let's go over the reasons why Instagram might choose to delete your account out of nowhere.
Making Use of Automation
Using automated services on Instagram is a big NO. As mentioned before, most of the accounts getting deleted are creator or business accounts- the accounts must have used some automated service in their content creation.
It is absolutely understandable why these accounts would want to use such a service; they always need to follow the clock on when to upload in order to garner the most engagement on their posts.
They schedule posts using these services and can turn to other tasks while the automated apps upload the content for them.
However, when it comes to Instagram, it is always best to stay clear of such services. Instagram's algorithm can detect these automated apps and can subsequently delete or deactivate your account.
If you do not have the time to sit around and post content at the right time, you can always hire a virtual assistant.
Additionally, make sure they are using the same device and IP address as yours, otherwise, there are chances of your account getting suspended.
Using Multiple Devices to Sign Up
The second reason why your account can get deleted is if you use too many devices to access your Instagram account.
Even if you use a couple of different devices to sign in to your profile, make sure they are all sharing the same IP address.
Otherwise, Instagram will believe that your account has been hacked and owing to security reasons, will shut down your account before you can do anything.
Try not to log in to your account using just about any device.
If you are traveling, make sure that you are using your own device to gain access to your account and not just any PC from a Cyber Cafe, because that can increase the chances of your account getting deleted.
Creating Fake Followers
It is obvious that professional accounts like business and creator profiles thrive on audience engagement. But, that engagement only occurs if they have some followers in the first place.
There is a misconception that the more followers you already have, the more followers you will attract. And in that quest, many accounts have made fake followers or bought them.
But, Instagram can detect such accounts and as a result, has shut down several prominent accounts that had used fake followers to up their social media cool points.
If you are eager to reach out to a larger audience, promote your account organically.
Upload relatable content and promote them on other platforms as well like Facebook, Twitter, or YouTube.
Using Several Promotional Services
Creator and business profiles are always on the lookout for ways they can promote and market their accounts better.
As a result, they often employ marketing solutions or hire freelancers who will advertise their content for them.
However, as already mentioned, make sure they are using the same device and IP address as yours, otherwise, there are chances of your account getting suspended.
Numerous Complaints Regarding Your Profile
It might happen that you have followed each of the policies laid down by Instagram and have not done anything particular that can violate Instagram's user agreement, yet you might be left wondering why my Instagram account was deleted.
Even if you have not broken Instagram's policies, your account can get deleted if it has received too many complaints against your account.
If you are a public figure on Instagram and if your audience is very important to you, then you must make sure to treat them with respect, never insult them or engage in any kind of argument where you have to use hateful speech.
If others are commenting mean things under your posts, it's best to block them because if you trash them back, it will be your account that will have to bear the grunt.
Especially if you operate a business, it's always important to maintain a clear path where you don't have to engage in anything that can result in your account deletion since your entire business relies on that one account.
Be cautious with regards to reaching out to and communicating with your social media followers, or you may end up in hot water.
These are all the main reasons why your account can get deleted. Try not to go against these rules or otherwise your platform for expressing yourself can easily be snatched from you.
You must do everything possible to safeguard your account. Next, we will go over how you can reclaim your account on Instagram if it was mysteriously deleted.
How To Solve My Instagram Account Was Deleted?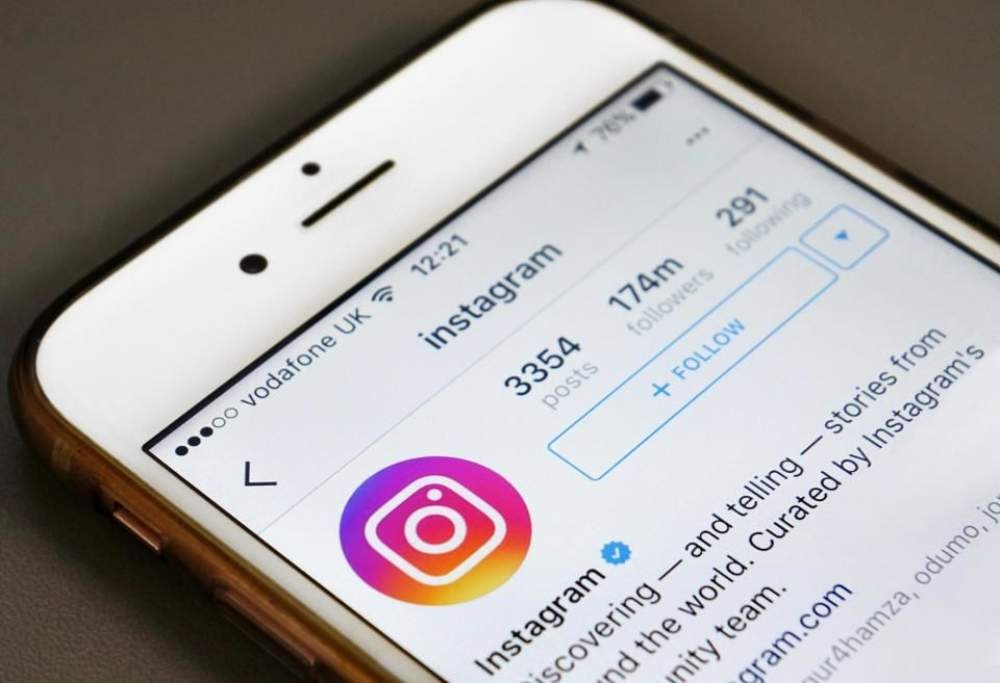 Before we show you how you can get back your account, it is important to learn that you will only be able to reclaim your account if it was deactivated or disabled.
If your account was deleted for infringing the policies by Instagram, there is absolutely no way you can get your account back.
If you happened to disable your Instagram account, there is indeed a method using which you can get back your platform.
First, you have to log in to your account using your email ID and password. You will then be presented with a message that will inform you that your account is disabled.
Click on the "Learn More" option and it will take you to a page where you will be asked a few questions about your account like if it was a creator or a business account, your full name, your username, and the country you live in.
Once you are done in putting all the necessary details, just hit the Submit option.
If all goes well, Instagram will get back to you within a couple of hours and might ask you to send a picture of yourself confirming that it is indeed you.
They also might ask for a few other things. Do as they instruct and they will get back to you with their decision.
If they reviewed your account and came to the conclusion that you broke the user agreement, they will refuse to enable your account but if you didn't do anything wrong, they will enable your account in a few days' time.
As for getting back a deactivated account, it is a whole lot easier process than enabling a disabled account. Just log in to your account using your Instagram credentials.
If you don't remember your password, then you can log in to your account using Facebook or you can try and reset your password through your email.
Once you enter the credentials, you will effortlessly get back into your account.
We hope our guide was helpful to you with your problem of "my Instagram account was deleted".
As previously mentioned, don't do anything that can result in your account deletion. If your account gets disabled or deactivated by mistake, you can always come back to this article.
FAQs
Can I Get Back My Deleted Account?
No, if your account was deleted, there is no way you can get it back. However, if disabled or deactivated, you can use a couple of tricks to reclaim your account.
What Happens After Instagram Deletes My Account?
Once the app has decided to delete your account, it will delete all your photos and videos, and everything else.
It is important you keep a copy of all the photos and videos if you don't wish to lose them.