How Long Your Instagram Videos Should Be
Posted on |
When creating video content for your Instagram, you may come up against this question: how long can they be? Instagram has changed their video length requirements quite a few times over the years they've been active, and there have even been rumors going around that they're going to extend it by quite a bit at some point.
What Are Instagram Videos?
While Instagram started out as a place to post photos, it's become more and more about video over the last few years. You know what it's like – those videos that come up on your explore page can keep you watching for quite a while. Popular videos on Instagram are usually entertaining, informational or just fun. Despite the fact that you can't make a video that's too long, we always seem to come back for more.
If you want to watch or make videos that are a lot longer, however, then you'll need to turn to YouTube to upload your content. However, there are also a lot of Instagram users that have figured out how to make sure their Instagram videos within the length limit.
Want to know everything about posting videos on Instagram? Then keeping reading on.
Top Tools for Instagram Growth & Engagement
Why Should You Post Videos on Instagram?
Posting videos to your Instagram can help bring a little diversity and variation to your Instagram feed. Additionally, they're super easy to watch and people like watching them. The best part is that they are automatically playing as you scroll through a feed, so you don't even need to press the play button.
Videos are especially helpful for brands who want to demonstrate how their product or service works. While they don't have to be too long, they're a great way to show your follows a different kind of medium and showcase your products at the same time.
Length Limits of Instagram Videos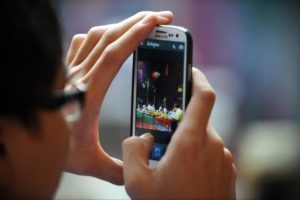 The length limit of an Instagram video depends on how you are posting it. This means that if you are posting a live video, it's going to have a different length limit to if you are posting a video on your story. Let's take a look at the current regulations around video length:
• When you post Instagram videos to your profile, they can't be longer than sixty seconds
• When you post Instagram videos to your Instagram story, they can't be longer than fifteen seconds
• If you're posting live videos, they can't be longer than an hour – but you can post live videos to your story later on so people who missed it can watch it later.
If you want to know the minimum length of a video, it's three seconds. Anything shorter than this and you may as well make it a photo post.
How to Make Your Instagram Videos Shorter
Want to post a video to your Instagram, but it's longer than the sixty-second limit? Don't worry, we've got some smart tips for posting that video while still being able to show your followers the entire thing. Let's take a look:
• Try cropping the video as much as you can. You could try cropping out seconds at both the end and the beginning that don't really matter. Cropping your videos can be done in your photo app on your smartphone, or you can even use the iMovie app.
• You can try using video editing apps like iMovie to speed up your video. This can cut out a lot of time without actually having to sacrifice any of the content.
This is especially helpful if you are posting a makeup tutorial or a cake making tutorial and you want to include the entire video, but you don't want to cut any of the important steps. Speeding up your video means your followers can still watch the whole thing, just at a different speed.
Video Limits Are Becoming Longer
If you think that sixty seconds isn't enough for one of your videos, think about the fact that Instagram video length limits used to be even shorter than this. In early 2016, you could only post videos that were fifteen seconds long. That's way too short for a make up tutorial video.
Because people are getting more and more onboard with the idea of having videos on Instagram, there's a good chance that their length limit will increase as time goes on. While there have been rumors that it could go up to an hour, they haven't been confirmed yet by Instagram itself. What do you think the length of an Instagram video should be?
Look to YouTube for Longer Videos
There are ways that Instagram is similar to YouTube, but the biggest difference is probably the video length. As YouTube grows in popularity, videos are starting to become longer. In fact, the average length or a YouTube video is an entire four minutes and thirty seconds. There's no way that you could speed up a makeup tutorial and get it down to a minute from this.
Interestingly, there are many YouTube videos out there that are actually a lot longer than this, reaching the ten, twenty, and even thirty-minute mark. This is because more people are opting to watch episodic content on YouTube.
As you can see, though, Instagram is still very much aimed at posting and creating short fun videos that you can watch while you're on the go. It's a convenience that Instagram is very much known for.
If you're looking at which platform to use to post your video content, you've got to think first about how long you want it to be. If you like to vlog and create how-to videos, then you may want to put them on YouTube. However, if you don't make videos that are this long, then Instagram is going to be your preferred platform.
This is everything you need to know about Instagram video length limits. Do you think Instagram will even allow its users to post longer videos than this? We will all just have to wait to find out.