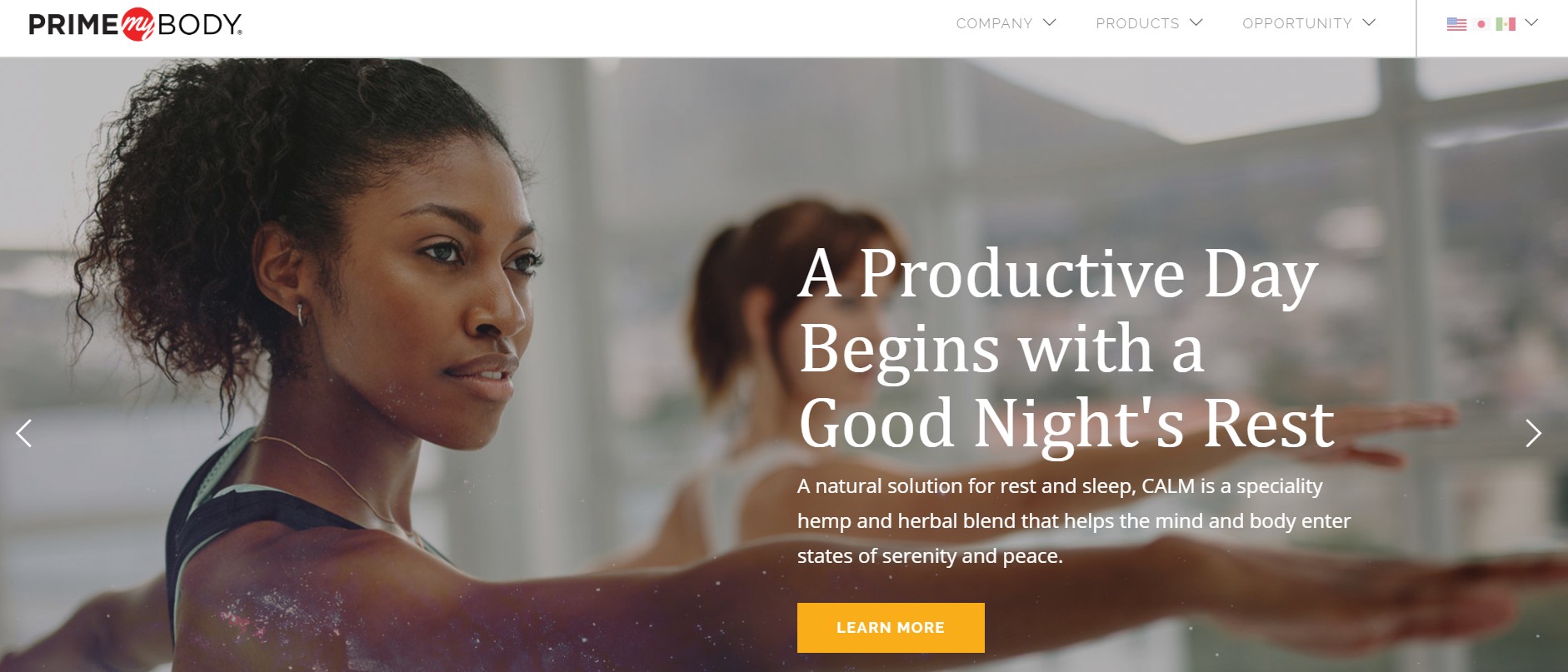 Prime My Body Review: Are They Safe & Legit, or a Scam?
Posted on |
Also known as Cannabidiol, CBD can be extracted from the cannabis plants.
Studies that have been conducted over the years have shown that the compound might have a wide variety of therapeutic benefits.
With the legalization of medical marijuana in most states of the US has led to the development of CBD oil to cater for the health needs of the masses.
One of the companies that provide these products is Prime My Body, which is the subject of our discussion.
Prime My Body Review
Prime My Body is a source of high-quality CBD oil that has been enhanced with nanotechnology. Prime My Body prides itself in an innovative "liposomal delivery system" that improves the bioavailability of the compounds to the body.
Prime My Body provides a wide range of products that include body care, superfoods and a testosterone boosting formula.
The Capabilities of Prime My Body
Increased Bioavailability
Prime My Body uses a liposomal delivery system that makes the delivery of the oil to the various parts of the body fast. This means the oil delivers results that are seen with other formulations faster than what other brands have to offer.
Increased bioavailability also means that you only need to use a small amount to achieve the desired effects faster. This means a single bottle goes a long way compared to the conventional preparations.
Wide Array of Cannabinoids
Prime My Body uses a supercritical extraction procedure that makes Prime My Body recover many different products from the raw materials. However, Prime My Body doesn't provide periodic reports to the clients, which in turn brings in some skepticism to the whole process.
The fact is that every procedure needs to have some verifiable proof – without which there is nothing else to support any claims that are made by Prime My Body.
Prime My Body Compensation Plan
When you join their affiliate system, you earn a 10% commission on your retail customers. You also get a 10% commission when the customer you bring places an order.
Prime My Body allows you to earn recruitment income commissions as well as residual income commissions. The compensation model is ideal for most sellers who have what it takes to sell their products.
Pricing
It takes more than the average price to get a bottle of their popular CBD oil. You need to pay $150 for their bottle, which isn't the price in a range which most people are used to.
Many customers complain about the price and feel that this amount can get them more than two bottles of the cheaper alternative and allow them to get the same effect they need.
It also means you have to sell more bottles to get your investment back.
Top Rated CBD Companies
| Rank | Company | More Info |
| --- | --- | --- |
| 1 | Verma Farms | Visit |
| 2 | Absolute Nature | |
| 3 | Endoca | |
| 4 | Hemp Bombs | |
| 5 | Charlotte's Web | |
Final Thoughts
Apart from the fact that there isn't enough data to support their claims of a faster delivery system and better bioavailability, Prime My Body also sells its products at a relatively expensive rate compared to other companies. However, you get to enjoy the benefits, so it's worth trying out if you have the funds.